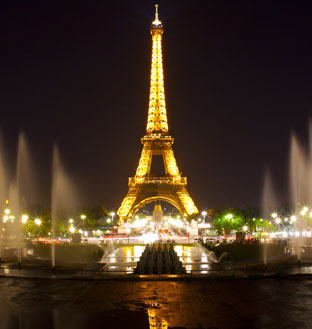 Visiting France
France is the most visited country in the world and with the use the ferry and Eurotunnel, it is the easiest overseas destination to travel to from the UK and also opens up the whole of Europe.
With such a vast array of culture, terrain and sporting prowess, France is one of the most popular sporting destinations in Europe. The sheer range of sports performed at exceptional levels only makes this a perfect destination for most events.
The importance of the land can be felt throughout the French culture and cuisine, manifesting itself in great regional diversity. Travelling around this vast country offers you a whole range of landscapes, from huge tracts of woodland and untouched countryside to rolling crops through to vast urban centres. In the Alps, mountain bikers and skiers alike prosper on the steep slopes in sharp contrast to the golden beaches that surround a lot of the country.